About Me
Hi, welcome to my webpage!

I'm a final year PhD student at the Graphics and Interaction (Rainbow) Group at the University of Cambridge under the supervision of Dr Rafał Mantiuk. As a Marie-Curie Early Stage Researcher in the European ITN RealVision Project, my research primarily focuses on perceptual optimisation of real-time graphics. My recent work investigates the subjective evaluation of image artefacts under motion and the application of visual models to quality optimisation in low bandwidth rendering.

Prior to my PhD, I worked as a Software Engineer in Research and Innovation Team at WalmartLabs, Bangalore (India). My work there involved development of real-time graphics, particularly, Virtual Reality (VR) and Augmented Reality (AR). Working there, I gained experience in building large-scale procedural virtual worlds, performance optimizations for VR and programming with low-level graphics APIs to build AR experiences on native mobile applications.

I received my Bachelor's and Master's in Information Technology from International Institute of Information Technology, Bangalore in 2017. During my Master's, I worked on tensor-based analysis of LiDAR point clouds to improve their structural classification, developed new techniques for 3D reconstruction using user-guided methods and built tools for Visual Analytics involving point/glyph rendering for large-scale data.
My Research Interests
Computer Graphics
Rendering; Visual Perception; Display Algorithms;
AI and Analytics
Deep Learning; Adverserial training; Multi-agent systems
Computer Vision
Image-based rendering; in-painting; Light fields
Visualization
Virtual reality; Augmented Reality; Visual analytics
Resume
Working History

Early Stage Researcher — University of Cambridge, UK

Jan 2019 - Present

Investigating ways to perceptually optimize various rendering techniques and building hyper-realistic displays.

Also, helping with teaching various computer graphics related courses.

Software Engineer II — @WalmartLabs, IN

Aug 2017 - Dec 2018

Developed and integrated an Augmented Reality product visualization feature with the existing Sam's club iOS App, and a backend capable of serving millions of 3D models.

Built various VR, AR and Diminished Reality prototypes for retail applications.

Engineering Intern — @WalmartLabs, IN

Jan 2017 - Aug 2017

Developed a help center web application for Sam's Club using AngularJS as frontend and Java Spring/Cassandra as backend.

Developed a VR shopping experience deployable on all major VR headsets and travelled to US HQ to showcase it to Walmart's senior leadership.

Intern (Mobile Apps) - Hilti, Malaysia

May 2016 - July 2016

Developed an intelligent chatbot for handling all company's products and services related queries with support for computer vision. Responsibilities included Facebook and Google APIs integration, build system management and cloud deployment.

Intern (Parallel Systems) - Siemens Tech. IN

May 2015 - July 2015

Worked on the scalability of one of their binary instrumentation tool. Responsibilities included performance evaluation, bottlenecks identification and program optimisation.
Education History

University of Cambridge, Cambridge

Jan 2019 - Present

Doctor of Philosophy, Computer Science

International Institute of Information Technology, Bangalore

July 2012 - July 2017

Integrated Masters of Technology

CGPA: 3.5/4

Aklank Public School, Kota

July 2010 - July 2012

Senior Secondary

Board: Central Board of Secondary Education, New Delhi

Percentage: 87%

St. Paul's Sr. Sec. School, Udaipur

July 1998 - July 2010

Secondary

Board: Central Board of Secondary Education, New Delhi

CGPA: 9.4/10
Certifications




Tools Skills
Unity 3D

OpenGL

PyTorch

OpenCL
Code Skills
Java

Python

C#

C++

MATLAB
Portfolio
All
Computer Graphics
Computer Vision
Artificial Intelligence
Visualization
Displays & Perception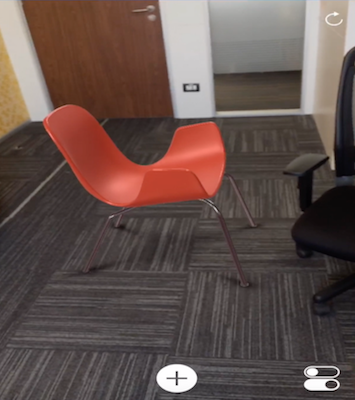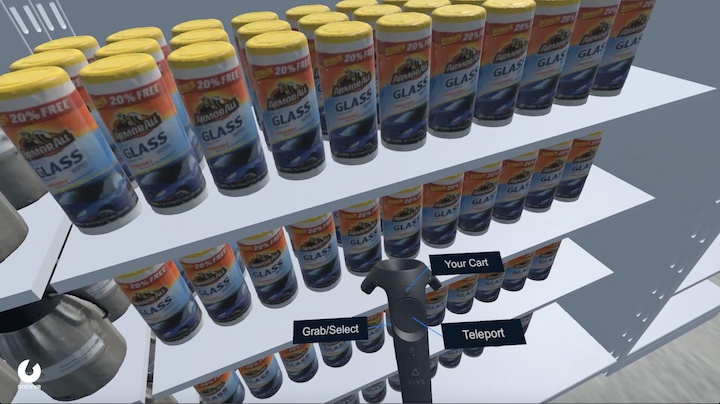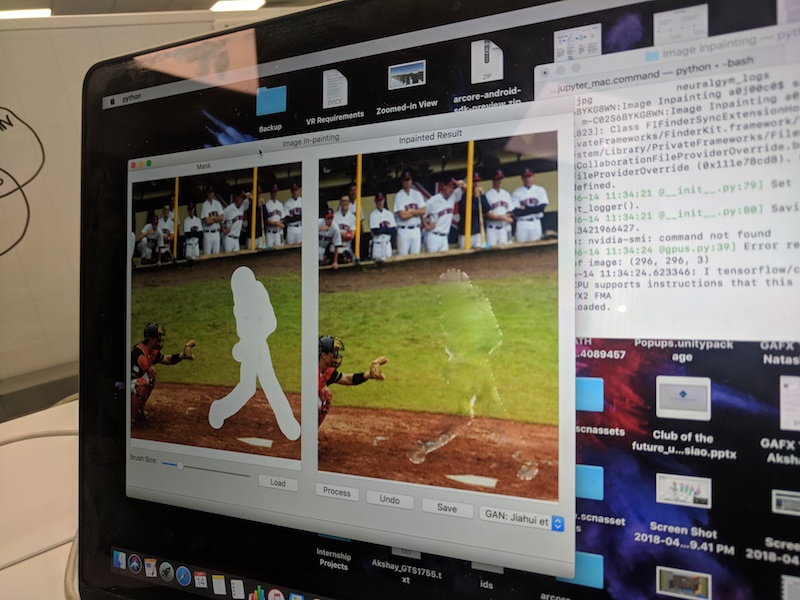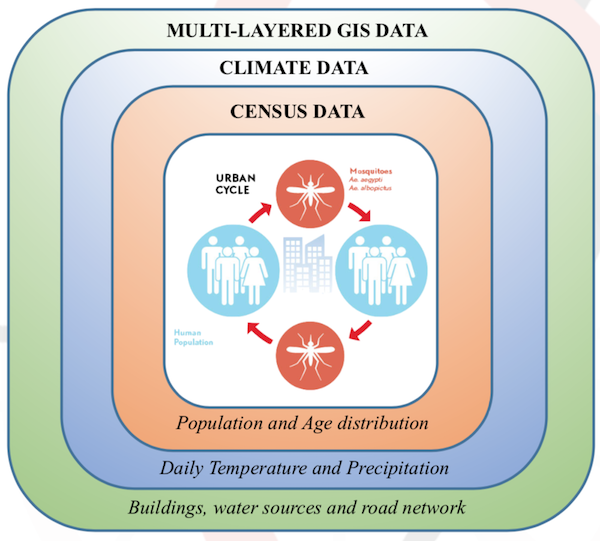 Publications
Perceptual Model for Adaptive Local Shading and Refresh Rate
Jindal, A., Wolski, K., Myszkowski, K. & Mantiuk, R. K. ACM Transactions on Graphics (TOG) (SIGGRAPH Asia, 2021). (www)
Reproducing Reality with a High-Dynamic-Range Multi-Focal Stereo Display
Zhong, F., Jindal, A., Yöntem, A.O., Hanji, P., Watt, S.J. & Mantiuk, R. K. ACM Transactions on Graphics (TOG) (SIGGRAPH Asia, 2021). (www)
A perceptual model of motion quality for rendering with adaptive refresh-rate and resolution
Denes, G., Jindal, A., Mikhailiuk, A., & Mantiuk, R. K. ACM Transactions on Graphics (TOG) (SIGGRAPH, 2020). (www)
Contour Extraction in Buildings in Airborne LiDAR Point Clouds Using Multi-scale Local Geometric Descriptors and Visual Analytics
J. Sreevalsan-Nair, A. Jindal, and B. Kumari. IEEE Journal of Selected Topics in Applied Earth Observations and Remote Sensing (2018). (www)
Using Gradients and Tensor Voting in 3D Local Geometric Descriptors for Feature Detection in Airborne LiDAR Point Clouds in Urban Regions
J.Sreevalsan-Nair, and A. Jindal. in the Proceedings of the 2017 IEEE International Geoscience and Remote Sensing Symposium, July 2017. (www)
Agent-Based Modeling and Simulation of Mosquito-Borne Disease Transmissions
Akshay Jindal and Shrisha Rao. In Proceedings of the 16th Conference on Autonomous Agents and MultiAgent Systems (AAMAS '17). (www)
Patents
Methods and systems for generating a planogram at a retail facility
MNK Wadhonkar, A Jindal and N Agarwal; Walmart Apollo LLC. US Patent App. 16/920,085, 2021. (www)
System and method for assessing quality of produce
MNK Wadhonkar, P Aggarwal, A Setia, A Jindal, R Kumar, A Jhunjhunwala, AA Grochala; Walmart Apollo LLC. US Patent App. 16/745,195, 2020. (www)
Awards & Honors
Competitions

Best Pitch Award

July 2019

Entrepreneurship in Technical Science Summer School, Denmark

Runner-up of Walmart Hackday

Feb 2018

Runner-up of MakeMyTrip Hackathon

Dec 2016

Winner of DigitalOcean Cloud Hack

Oct 2016

Finalist, DreamWorks Animation Challenge

Sep 2016

Second Runner-up of HackforIndia: The Appfest 2016

May 2016

A 12 City Wide Hackathon across India.

Runner-up of Steer Quest

Apr 2016

Animation/ VFX/ Gaming Hackathon.
Finalist in IndiaHacks Travel and Transport

Mar 2016

India's largest Hackathon.

Winner of The 2016 Hilti Mobile App Competition

Feb 2016

An International Hackathon by Hilti Asia IT Services.

Second Runner-up of Applift Datathon

July 2015

A data analytics hackathon by Applift India.

Winner of HackIndia (Bluemix category)

July 2015

Winner of Hackathon - Code the future

July 2015

National Hackathon by AceHacker and Wipro Digital.

Winner of Informatica Codathon

July 2014

A national coding competition organised by Informatica.
Scholarships

Marie Skłodowska-Curie Actions, Research Fellowship.

Jan 2019

Travel grant from Google India, 2017.

March 2017

ACM-India/IARCS Travel Grant

March 2017

Google-TATA-Udacity Android Nanodegree Scholarship

Jan 2016